Meet The Pastor
DR. DAVID I. DEFOE, D.MIN, LCPC-S, NCC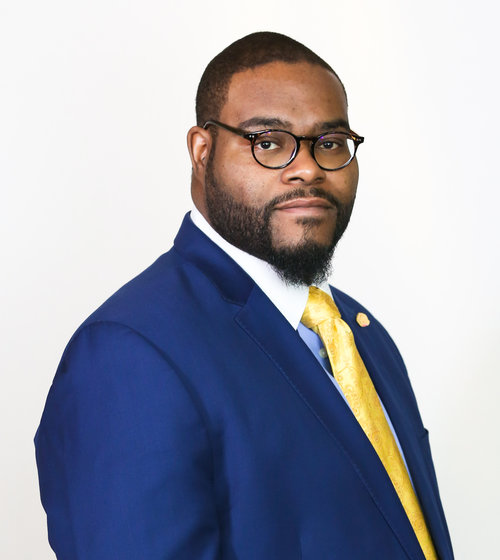 Dr. David I. Defoe, is currently the interim Pastor of the Mount Olivet Seventh-day Adventist Church.
David Defoe, has been married to his wife Denise since 2008, and is the proud father of a beautiful daughter, Dayna. He is a creative and out of the box thinker, entrepreneur, pastor, teacher, and therapist.
David has a BA in English and Communications from Andrews University, a Master of Divinity degree (M.Div) in Pastoral Ministry from the Seventh-day Adventist Theological Seminary, a Master's of Science degree in Counseling Psychology with an emphasis in Family and Mental Health Counseling from Bowie State University in Bowie, Maryland, and a Doctor of Ministry degree in Family Ministries from Andrews University. Currently he is in the writing stage of completing his Ph.D. in Counseling Psychology from Regent University in Virginia Beach, VA.
Dr. Defoe is a Licensed Clinical Professional Counselor (LCPC-S) with supervisory credentials, a National Certified Counselor (NCC), Certified Grief Recovery Specialist, and Family Life Educator.
Dr. Defoe presently serves the the Allegheny East Conference headquartered in Pine Forge, PA. as the Relationship Ministries Director, which includes Family Life, Men and Singles Ministry.
He is the founder and Clinical Director of a group mental health practice; Imara Counseling Services based in Laurel, Maryland, and operates a non-profit organization entitled the Healthy Male Project, which is a collaborative initiative to empower males to be healthy men, fathers and husbands.
David's primary research focus has been on managing conflict in marriage, the psychological and psychosocial impact of complicated grief on coping, and delivering transformational therapeutic approaches to helping male victims of sexual assault.
David believes his unique call in life is to fulfill the prophetic mission of the liberating Gospel of Jesus Christ, which is a comforting of the afflicted, and an afflicting of the comfortable.